Two Convenient Locations — Same Great Care
For more information about our new North Rockwall Emergency Room click here.

Get maps and directions to our emergency rooms.


It's comforting to know that emergency care is available around the clock, seven days a week, 24 hours a day, at both Texas Health Rockwall Emergency Rooms. Board Certified Emergency Physicians along with experienced, community-based Emergency Nurses and Paramedics are well prepared to offer quality emergency services to people of all ages and conditions.


Triage is a process used by emergency rooms to rank patients based on the seriousness of their condition. In emergency situations, patients are not seen on a "first come, first served" basis. Rather, they are seen in order of the seriousness of their problems. Please keep in mind that there are a number of reasons patients may have to wait. Other patients may be treated ahead of you due to the severity of their conditions, if specialized treatment rooms are not immediately available, or if a test or procedure is needed.

In recent months we have expanded our triage capacity from a single room to three rooms to allow for simultaneously assessment of multiple patients and ultimately rapid treatment and intervention.
How Long Do I Have To Wait To Be Seen?
Wait times vary for each person depending on how serious their condition is, the category assigned by the triage nurse, and how many patients have more serious conditions.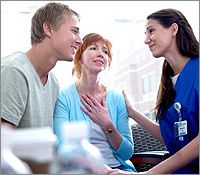 Beyond the high quality and courteous services, patients appreciate the extra conveniences and comforts available in our emergency room:
• All private rooms
• Flat panel televisions
• Free Wi-Fi
Our emergency room works collaboratively with Texas Health Presbyterian Hospital Dallas to facilitate transfer for those patients requiring services beyond those available in Rockwall. We are committed to offer the same level of care for emergency conditions as any large metropolitan center emergency room, regardless of age or condition. We have streamlined the transfer process to ensure patients requiring a higher level of care or emergency intervention are transferred in a expeditious manner.
Texas Health Rockwall is an accredited Primary Stroke Center through the Joint Commission. This certification validates that our hospital provides services that function to achieve long-term success in improving outcomes for stroke patients.

Be aware of the warning signs of a stroke:

Sudden numbness or weakness of the face, arm or leg, especially on one side of the body.
Sudden confusion, trouble speaking or understanding.
Sudden trouble seeing in one or both eyes.
Sudden trouble walking, dizziness, loss of balance or coordination.
Sudden severe headache with no known cause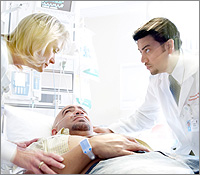 Caring For Heart Patients
Patients who come to the emergency room at Texas Health Presbyterian Hospital Rockwall exhibiting signs of a heart attack are rapidly evaluated by a Board Certified Emergency Physician and experienced nurses and paramedics. Once stabilized, patients experiencing acute heart attacks will be transported by air ambulance to Texas Health Presbyterian Hospital Dallas for emergent intervention in the cardiac catheterization lab. The efficiency of this program consistently allows for intervention within 90 minutes of arrival in Rockwall, which meets the recommendations of the American College of Cardiology and the American Heart Association. In addition, Texas Health Presbyterian Hospital Dallas offers extensive invasive cardiovascular surgery beyond the scope of any other facility in our area, which ensures any unforeseen emergencies can be handled immediately.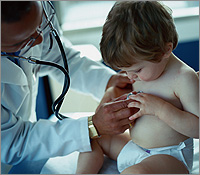 Caring For Pediatric Patients
Emergency nurses are experienced in caring for pediatric emergencies and continue to receive training to ensure we provide a high level of care to the future of our community! Pediatric patients who require admission for inpatient treatment not available at Texas Health Presbyterian Hospital Rockwall will be transferred to area pediatric centers based on capacity and/or family preference.
After you are treated and released, you may receive a survey regarding your experience in our emergency room. Please complete the survey and return it as soon as possible. We value and appreciate your opinion, and will use your comments to identify areas for improvement