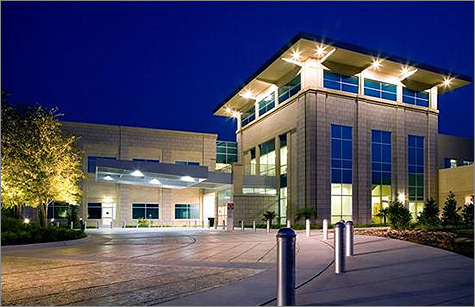 Texas Health Presbyterian Hospital Rockwall makes health care human again, providing compassionate health care that goes beyond the "business as usual" approach of treating only the condition. Instead, we care for the whole patient, because comfort, confidence and individual needs are just as important as the quality of medical care.

In December 2007, we opened with a goal of providing Rockwall County and surrounding areas with the best possible health care right here, close to home. "Our name says something about the way we serve our patients each day," says Ken Teel, founding hospital President, "and that quality and commitment will not change." Our corporate philosophy – Healing Hands. Caring Hearts. SM – is one that Texas Health Rockwall has identified with since its beginning.

With 50 patient beds, state-of-the-art operating rooms and diagnostic services, as well as highly trained physicians, nurses and staff, Texas Health Rockwall is equipped to meet the needs of our growing community, today and into the future.

Texas Health Presbyterian Hospital Rockwall is a joint venture owned by Texas Health Resources and physicians dedicated to the community and meets the definition under federal law of a physician owned hospital.